AVOID INFRINGEMENT, CREATE BARRIERS
Intellectual Property Navigation Program
Are you free and clear to operate? In our IPN Program, we will help you identify and circumvent the critical IP that may present market roadblocks and costly litigation. Moreover our technical exploration often results in new IP that you can patent and use to protect your medtech innovation.
Curious to learn if the IPN program is right for you? Request a free consultation with one of our Medtech experts.
REQUEST CONSULTATION
REDUCE RISK, BUILD BARRIERS
Impact to your business
Conflicting IP is one of the most significant risk factors you will face in medtech. Our IPN program helps you face this risk head-on by circumventing the critical IP and creating novel solutions that can result in valuable patents of your own. Reducing IP risk and bolstering your patent portfolio can be one of the fastest and most effective ways to build value in your company.
How it works
Our medtech experts follow a proven process that consistently delivers creative and comprehensive technical outputs to navigate the critical intellectual property concerns .
REVIEW IP CONFLICTS
We start by identifying and assessing the patents of concern, specifically around conflicting claim language.
CONCEPT GENERATION
Next, we brainstorm and illustrate technical solutions that eliminate one or more elements in conflicting claims.
CONCEPT REFINEMENT
Then, we down-select concepts and implement refinements to address size, cost, reliability, and other criteria.
LEGAL REVIEW
We then present and discuss the refined concepts with your legal counsel to obtain an opinion of infringement and/or patentability.
KEY PROGRAM OUTPUTS
What you get
Our technical experts will work with you to evaluate patents, develop concepts, and work with your IP counsel to ensure a sound patent strategy.
Technical report highlighting patents and specific claims of concern.
Rough concept sketches focused on creative solutions to avoid potential IP infringements.
Down-selection matrix to evaluate concepts against cost, reliability, size, and other criteria.
Refined concept illustrations and preliminary CAD models that represent the concepts within the appropriate geometric constraints.
Review with your IP counsel to obtain infringement and/or patentability opinions.
Who conducts patent searching?
Who owns the IP for new concepts?
Does Archimedic provide legal advice?
What comes after the IPN Program?
FREE CONSULTATION
How do you avoid IP conflicts and create strong IP protection?
To find out, request a free medtech consultation.
REQUEST MY CONSULTATION
CEO, TANGO
Wamis Singhatat
"Archimedic has been a very capable and long-standing design partner of ours, from the MVP that allowed us to establish initial product-market viability to the mass-manufacturable design for commercialization. "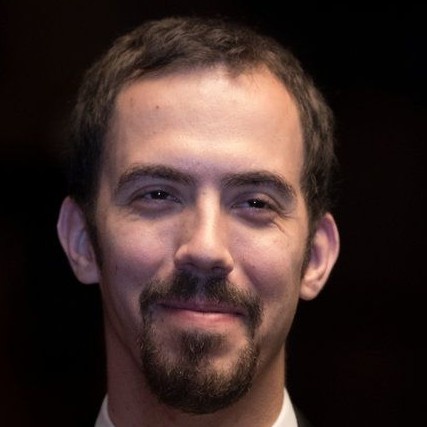 CTO, PERICOR
Justin Opferman, PhD
"There is no company I trust more than Archimedic to navigate PeriCor through product development and commercialization."
DIRECTOR, PPDC
Robert Levy, MD
"As Director of the FDA's Pennsylvania Pediatric Medical Device Consortium (PPDC), I have seen Archimedic help early-stage pediatric medical device ideas come to fruition. They have all the expertise, experience, and tools to make this happen."